One of the more beautiful moments that we've captured is the ceremony for Samantha and Peter. Peter's good friend led the ceremony and seemed to capture their dedication to God and to each other in their marriage relationship.
About Reflect 1 Media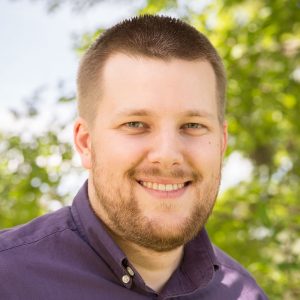 With 9 years experience in outdoor, corporate, educational, and church related video and audio productions, Reflect 1 Media is focused on wedding videography and corporate promotional videos. We're also open to anything else that comes our way! We Serve the Texas Hill Country, San Antonio and Austin metro areas. We want to make your special event even more memorable by preserving every detail and if you're a business, we will endeavor to showcase your service or product in a unique way.
A wedding day happens once in a lifetime for most of us and the memories are like none other. Some will have traveled hundreds, even thousands of miles to join you and your fiance for this special time. You'll see family and friends that you haven't seen for years and you'll wish you could spend an entire month catching up with everyone! There'll be a photographer there capturing these wonderful moments but what about hearing and seeing all the unique details that are part of this special day? The little niece or nephew toddling around, the funny way the flower girls bounce down the aisle or the moment when grandmother gets her reserved seat where she can see everything? Maybe that first look when you see each other for the very first time or the emotional toast your brother makes at the reception… We preserve all these moments and many more as part of capturing your wedding day on video. Capturing moments that you can relive for a lifetime and share with family, friends or even those unable to be there on that day.
I don't know why I got interested in video but it may have been due to my prior interest in photography. Video cameras have been an integral part of my life ever since the days when VHS-C was a popular format. Technology has advanced quite a bit in the years hence and HD is now the de-facto standard, with 4K and other formats in the mix now as well. But it takes more than technology to capture an event and with 15 years of experience behind a camera and 9 years experience as a professional in the production industry, I do have what it takes to ensure that your special day is captured in it's entirety.
A beautiful ceremony in her parents back yard in the country made for a unique evening for Carly and Ben's wedding celebration!
We had a blast being a part of Ashley and Damon's special day and we hope it shows in the video!
What a wonderful and meaningful day Whitney and Alex enjoyed as they started their new life together!
The CW Hill Country Ranch was a beautiful backdrop for Damon and Ashley's day of celebration as they committed their lives to each one another.
There are plenty of ways to capture video these days unlike the yesteryears of film and no lithium ion batteries in cameras and camcorders. One of the most dynamic and creative new methods is drone photography/videography. Let us know how we can help tell your story with our drone services!
Alex and Whitney planned a fun filled evening at the Ye Kendall Inn following the ceremony and it turned out to be a one of kind night of celebration! S'mores, hot dogs and burgers with dancing far into the night made for a memorable evening!